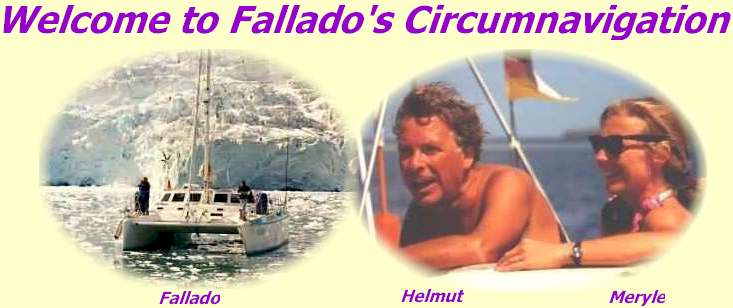 We have made this site for our friends and family and for everybody who is interested in the cruising lifestyle and our trip around the world. We have kept the descriptions of places visited relatively short. Consider them as summaries and for those who want to read more please have a look in Meryle's publications or feel free to contact us.
The navigation through the site is quite straight forward. Start at the navigation bar to the left. You will find further navigation hints along as you are browsing, written in red.
Thanks for visiting and enjoy your stay with us.